As Independent Financial Planners, we pride ourselves on helping clients to identify and achieve their short, medium and long-term goals.
We do this by working closely with you, our client, to determine a personal financial roadmap, which we review and refine regularly over time.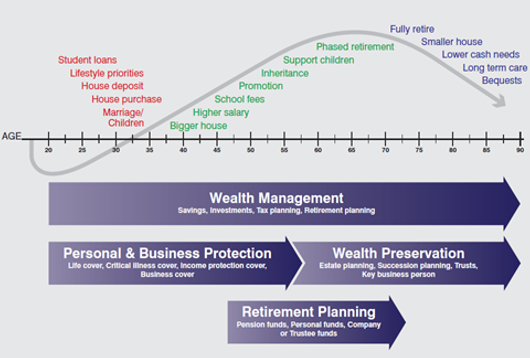 We believe in providing a service with which our clients will be delighted. That means a customer-driven service where nothing is too much trouble.
In support of this ambition we provide:
Full individual fact finding client meetings prior to advice, on a face to face basis, usually on-site or at another convenient location.
Written recommendations, including client specific illustrations and key features documentation, with full reasons for the specific financial strategy suggested.
Dealing with the insurer or investment house, both before and after the relevant transaction.
Ongoing financial advice to individuals, employees or trustees on both a reactive and proactive basis
Programmed annual reviews, with unlimited access to qualified Financial Advisers during the year on an ad-hoc basis
Tax Planning and Advice Service